Having security for residential properties is something which are finding is becoming increasingly popular.  We have been getting a lot more enquiries lately than ever before.  We have put this down to the increase in crime rates and the longer police response times.  It's horrible having your home broken into, it's also equally as unnerving hearing about break in's around where you live.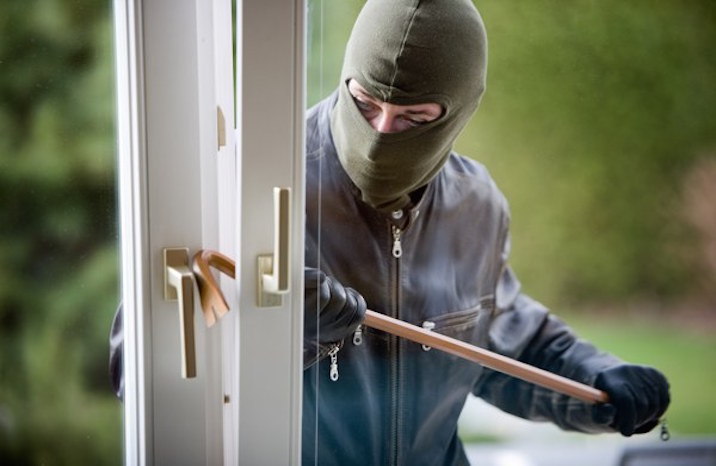 Security options for residential
Here at 4Forces we have been providing security for residential premises for a good few years ranging from static security through to alarm response.  The type of service really does depend on your needs.
Static Guarding – This is where you have a guard , or guards, on site at your premises.  They maybe based outside in your grounds patrolling or in an outbuilding doing a mix of patrolling and watching over any CCTV.  This type of security is great for very large premises, particularly one's which are quite remote.  Although many larger estates have CCTV and usually guard dogs in place, we have seen an increase in people wanting static security officers as well to provide that extra peace of mind.  It's also great if occupants regularly are away from home on business or functions.
Key Holding & Alarm Response – This is where  we hold keys for your premises and if your alarm goes off we receive a call from the alarm centre.  We then send out our trained security operative to your home.  He or she will do a full sweep to check for a break in and then reset your alarm, ensuring your property is left fully secure.  This service is ideal for people who are regularly away from home and require that extra peace of mind that the property will be safe.
Response Only – This is a service similar to the above, however, is a response only meaning we don't hold keys.  People choose this service for a number of reasons. We have some who require us to attend an alarm reaction but we have to call the home owner or another emergency contact, that person then meets us on site to allow access.  We can investigate and ensure the site is safe and wait until the friend/family member has reset the alarm.  We also have this service for elderly people whose home is fitted with panic alarms.  If the panic alarm goes off we receive a call from the centre and send out one of our operatives. We do not hold keys so are not able to enter, but we can check if anyone is home and have a look through windows etc., to see if we can see anything suspicious.  If we find anything we can call an ambulance or police and family members.
Mobile Patrols – This service is popular for a whole street.  There are certain streets, usually in more affluent areas, that are big targets for theft.  We have found an increase in all the houses in the street clubbing together to book mobile security patrols.  This is where our marked vehicle does a 'drive by' throughout the night.  This can be anything from one per night up to 4 or 5.  The patrols can be anytime of the night and done at random intervals.  This is a great visual deterrent and shows people scouting the street that there is a constant security presence.
CCTV – In early 2019 we will be opening our brand new state of the art CCTV control centre.  We will be able to monitor CCTV on commercial & residential premises and immediately respond if we see anything suspicious.  We have mobile security officers and a mobile dog unit on the road and are able to get someone out quickly to your premises.
How does the process work?
It is exactly the same as it would be for a commercial premises.  We will send out a rep to meet your at your home, they will carry out a site survey with you and discuss all of your needs and ensure we can work together with you in order to provide the best service for you.  We are then able to give a specific quote based on everything involved.  The site visit and quotation is free of charge.
If you wish to go ahead with the service then we send you over a contract and set up the service for you.  We keep you informed every step of the way and we are available 24/7 by phone.
If you like the sound of this and want to find out more, please give us a call now on 01902 712000 or email sales@4forces.co.uk.  Want to know more about us? Visit the about page.